DPTE BetaBag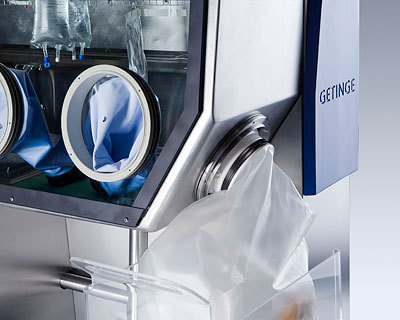 DPTE BetaBag
Product Description
The DPTE Beta bag is basically an integration of the DPTE Beta flange and a bag for isolated transfer of sterile products or waste material. The size, shape and material vary according to component and production parameters. Filled with components, the bag can be sterilized (e.g. by Gamma irradiation) and made ready for connection to the filling line. The system offers safe, multi-use, bi-directional transfer (e.g. used bags can be used for waste removal), including a continuous supply of sterile components such as rubber stoppers and seals.
The originator and manufacturer of the DPTE system
Worldwide customer references
Market leader in transfer port solutions and accessories
The various configurations and their adaptations provide total security in all fields of confined production
Accessories
With a view to optimizing the use of our DPTE transfer system and containers, we design and develop accessories for easy use and operational safety:
Trolleys
Both transport and docking trolleys for the DPTE containers are available.
Baskets
Getinge has a range of stainless steel baskets for transferring filling pump needles, plugs, petri disches, etc.
Protection covers
Protection covers and closures for polyethylene containers.
Pressure covers
Protection or pressure covers for seals on autoclavable containers.
Protection of DPTE seals
Protection of DPTE seals for solid transfer (e.g. podwer) by polyethylene or stainless steel systems.
Trade Information
5-10 piece Per Month

6-8 Week