GLASS BEADS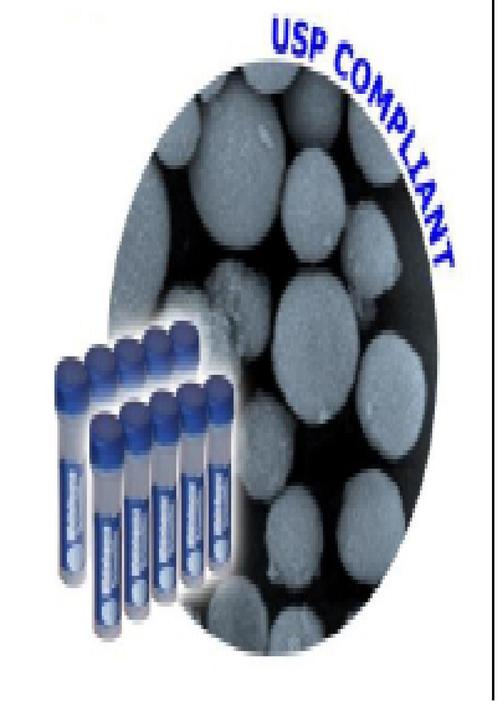 GLASS BEADS
Product Description
Glass Beads

10 bottles per set.
Available in 0.01g or 0.02g per bottle.
This standard has been introduced by popular demand resulting from an increased interest in the properties and performance of Nano particles or sub-micron powders. The soda-lime glass microspheres are supplied as dry powders in a 5ml pipetting bottle. To analyse, simply add water and place in an ultra-sonic bath for a few minutes, shake well and pipette the complete bottle into the particle size measurement instrument. The standard has been characterised by scanning electron-microscopy, pipette centrifuge and some of the latest laser sizing methods.
Dispersion notes:
Sample Analysis. Half fill a dropping bottle containing the dry powder with deionised water. Remove the label and place in an ultrasonic bath for 10 minutes with occasional shaking. Transfer the complete contents of 1 or more bottles into the particle sizing instrument. For instruments requiring a fraction of the sample, shake well and immediately add the requisite number of drops into the analysis chamber. Note that the data is only valid on the day of analysis as storage of the aqueous suspension can cause flocculation. Store the unused dry powder samples in a dry place.
Trade Information
5-10 piece Per Month

6-8 Week