Safety Bunsen Burner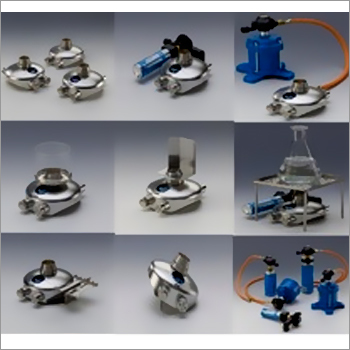 Safety Bunsen Burner
Product Description
Unique comfortable Bunsen Burner with outstanding quality features:
Easy-to-read highlighted colour display
Multilingual menu navigation in most international languages
Information and warning remarks in written form
Self-explanatory operation
Unique joystick navigation
Gas and air adjustment with Click-Stop-feature
Comfortable operation optionally by hand, foot-switch or motion sensor mode
Ideal for use in microbiological safety cabinets or in the chemical laboratory.
Housing made of polished stainless steel and safety glass. UV- and solvent resistant, flame-sterilizable, easy to clean.
Suitable for use with natural gas (central gas supply in the lab) or propane/butane gas (mobile with gas cartridges/bottles).
Easiest exchange of burner head, no need for tools.
schuett phoenix II with highest safety standard

(certified according to DIN 30665 part 1, DIN-DVGW Reg.NG-2211AR0750):
Controlled burn-time 1 sec 120 min (adjustable)
Burn-time displayed in all modes of operation
Automated safety shutdown if not in use
Sensor activation 1x/2x
Overheating protection/burner control by sensors,
e.g. temperature of the burner head (Warning remark in the display)
Exact economic flame adjustment
Stable flame, even at strong currents
Flame and ignition monitoring
Tilting to the right or to the left side.
Trade Information
5-10 piece Per Month

6-8 Week