Spectrophotometry Standards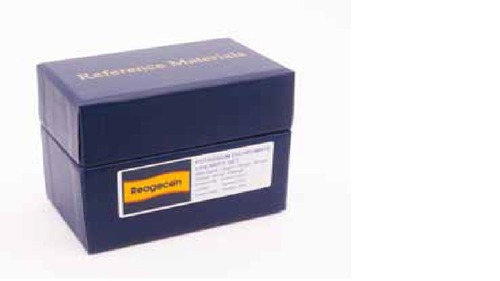 Spectrophotometry Standards
Product Description
Spectrophotometry Standards
Commercial Benefits
Can be used with all UV-VIS Spectrophoto meters
Permanently sealed cuvettes available
No Waste
Ready to Use
Standards also available in 100ml amber bottles - economy of scale
Technical Benefits
National Institute of Standards and Technology (NIST) Traceable
Produced with salts sourced directly from NIST where applicable
All standards certified at multiple slit widths
Certified measurement uncertainties
Consistency of product - Independent, Traceable, Certified
Certificates of Analysis and Safety Data Sheets available online
The product range includes:
Linearity Standards
Wavelength Standards
Stray Light Standards
Bandwidth Standards
These products are prepared gravimetrically on a weight/weight basis. Both solute and solvent are weighed on a balance calibrated by Reagecon engineers using OIML traceable weights. Reagecon holds ISO 17025 accreditation for calibration of laboratory balances (INAB ref: 265C). The resulting Balance Certificate of Calibration is issued in accordance with the requirements of ISO/IEC 17025. The certified values of each standard are verified using a high performance spectrophotometer calibrated with NIST traceable, ISO Guide 34 Certified Standards.

Trade Information
5-10 piece Per Month

6-8 Week