Engler Viscometer Apparatus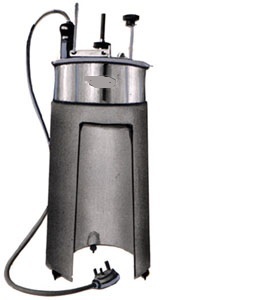 Engler Viscometer Apparatus
Price And Quantity
Piece/Pieces

100.00 - 1000.00 INR
Product Description
(NAC212, ASTM-D-490 & 1665)
Used for determing theViscosity of lubricating and fuel oils in accordance with continentalemulsions. It consists of Stainless steel water bath having oil cup with doublewalled lid.The water bath with stirring device mounted on stand . A thermometerclip to the water bath and the oil cup lid has a thermometer socket. The bathis fitted with 500 watts heater . It is supplied with wooden or ebonite valveto fit jet (without glaswares). Can operate on 220 Volts AC mains.

NAC-563 Engler Viscometer Gas Heated Modal Without burner.
NAC-564 Engler Viscometer Electric heated without any control.
NAC-565 Engler Viscometer electric heated with separate energyregulater control.
NAC-566A Engler Viscometer electric heated with copper coil typevoltage varric.
NAC-566AA Engler Viscometer electric heated with digital temperature controllercum indicator.
Optional Accessories:1. NAC-563/A Ebonite or woodenvalve
2. NAC-563/B Flask 200ml capacity
3. NAC-563/C Polished wooden case.
4. NAC-563/D Thermometer ASTM 23C or 24C or 25C any one.