Optional Needles for Vacuum Manifold - STAINLESS STEEL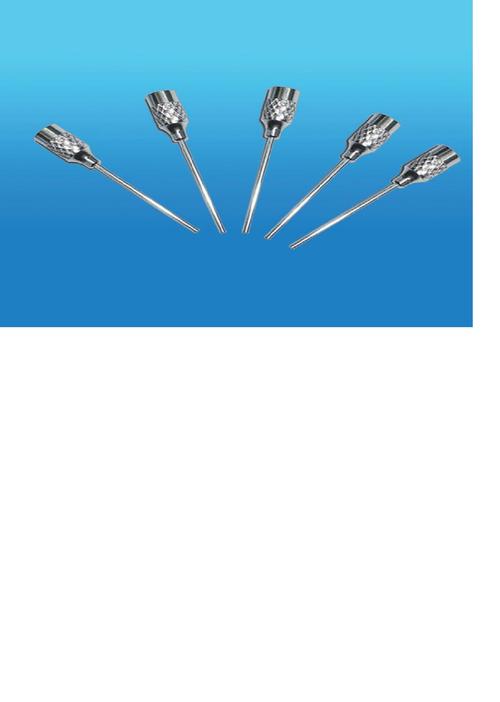 Optional Needles for Vacuum Manifold - STAINLESS STEEL
Product Description
Optional Needles for Vacuum Manifold
The optional disposable solvent resistant PP needles and stainless steel needles are used
for most applications.
Disposable Ptfe Needles are designed to fit through the manifold lid via the luer
fitting. These needles deliver the eluant directly from the SPE extraction column or
cartridge into the collection vessel in the vacuum chamber. These needles, when used
in conjunction with Ptfe columns and Ptfe frits ensure zero extractables from the
column, frits, and fluid path. This combination is especially useful for critical sample
analysis, such as environmental samples.
Needles - Stainless Steel
Art. Descriiption Package
2.PYB1018.0001 For use with 12-port manifold 12 pcs
2.PYB1422.0001 For use with 16-port manifold 16 pcs
2.PYB1830.0001 For use with 24-port manifold 24 pcs
2.PYB2016.0001 For use with 10-port flash manifold 10 pcs
Trade Information
5-10 piece Per Month

6-8 Week