Standard Infrared Polarizers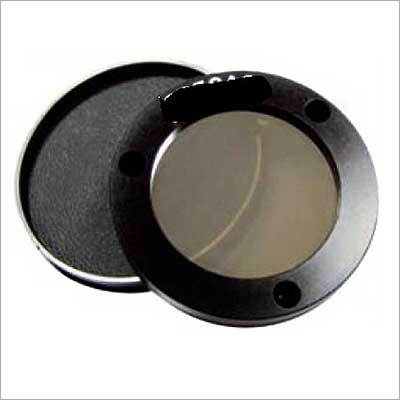 Standard Infrared Polarizers
Product Description
infrared

polarizers are a range of high-quality holographic wire grid polarizers fabricated on a variety of infrared-transmitting substrates, and available in sizes from 25 mm to 71 mm diameter clear aperture.
Fabricated with a grid periodicity of 4000 lines/mm, these polarizer offer excellent extinction coefficient and transmission throughput characteristics with enhanced performance at short wavelengths for precision applications. Infrared substrate materials include as standard: calcium fluoride (CaF2), barium fluoride (BaF2), zinc selenide (ZnSe), germanium (Ge), and thallium bromoiodiode (KRS-5).
These polarizers are compatible with Specac's GS57300 series of Bench Mount Polarizer rotators. In addition, 38 mm clear aperture GS57000 series Infrared Polarizers may be mounted in FTIR Polarizer Rotator for in-compartment polarization experimentation with baseplate mounted accessories such as: Golden Gate ATR, Silver Gate Evolution ATR, and Gateway Horizontal ATR systems, and the Cyclone and Tornado long pathlength gas cells.
Features and benefits
5000 cm-1 to 285 cm-1 operating range

CaF2, BaF2, ZnSe, Ge, and KRS-5 substrates

Polarizer clear apertures from 25 mm to 71 mm

Wide acceptance angle for non-collimated beam
Trade Information
5-10 piece Per Month

6-8 Week