Volatile Organic Compounds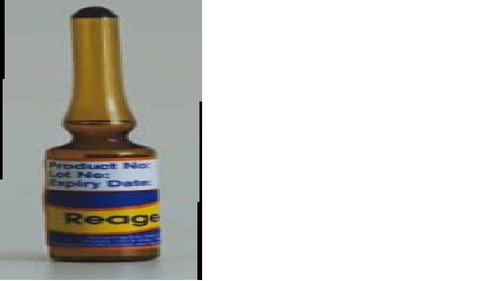 Volatile Organic Compounds
Product Description
In a short span of time, we have emerged as a renowned trader and supplier of Volatile Organic Compounds. These compounds are largely used in science labs and pharmaceutical industries for EPA or EU analytical methods. Our Volatile Organic Compounds are processed from best quality compounds at our vendor's modern machining facility, as per the standards laid down by regulatory bodies. We can also offer these compounds to the clients at a pocket friendly price.
Features:

Precise composition
Pure quality
Longer shelf life
Summary of Features & Benefits:
Commercial Benefits
Ready to use (dilute for use as calibration and/or quality
control standards)
Extensive range of organic compound mixes and single
compound standards available
Can be used with a variety of instruments including
GC, GC-MS, HPLC and LC-MS
Designed specifically for use in EPA or EU analytical methods
Presented in high quality amber ampoules
Customised formulations available
Technical Benefits
Produced in accordance with EPA methods
Consistency of product - Independent, Traceable, Certified
Ideal for use in EPA 500, 600 and 8000 series methods
Certificates of Analysis and Safety Data Sheets available online
These products are prepared gravimetrically on a weight/weight basis. Both solute and solvent are weighed on a balance calibrated by Reagecon engineers using OIML traceable weights. Reagecon holds ISO 17025 accreditation for calibration of laboratory balances (INAB ref: 265C). The resulting Balance Certificate of Calibration is issued in accordance with the requirements of ISO/IEC 17025. The concentration of each standard is verified using a high performance calibrated Gas Chromatograph -
Mass Spectrometer (GC-MS Instrument). The calibration of the GC-MS instrument is completed using high purity ISO Guide 34 accredited VOC standards similar in VOC concentration value to these products.
The mass spectrum of each of the analytes is confirmed by comparison with the National Institute of Standards and Technology (NIST) mass spectral library.

Trade Information
5-10 piece Per Month

6-8 Week